Over 45,000 new COVID-19 cases for NSW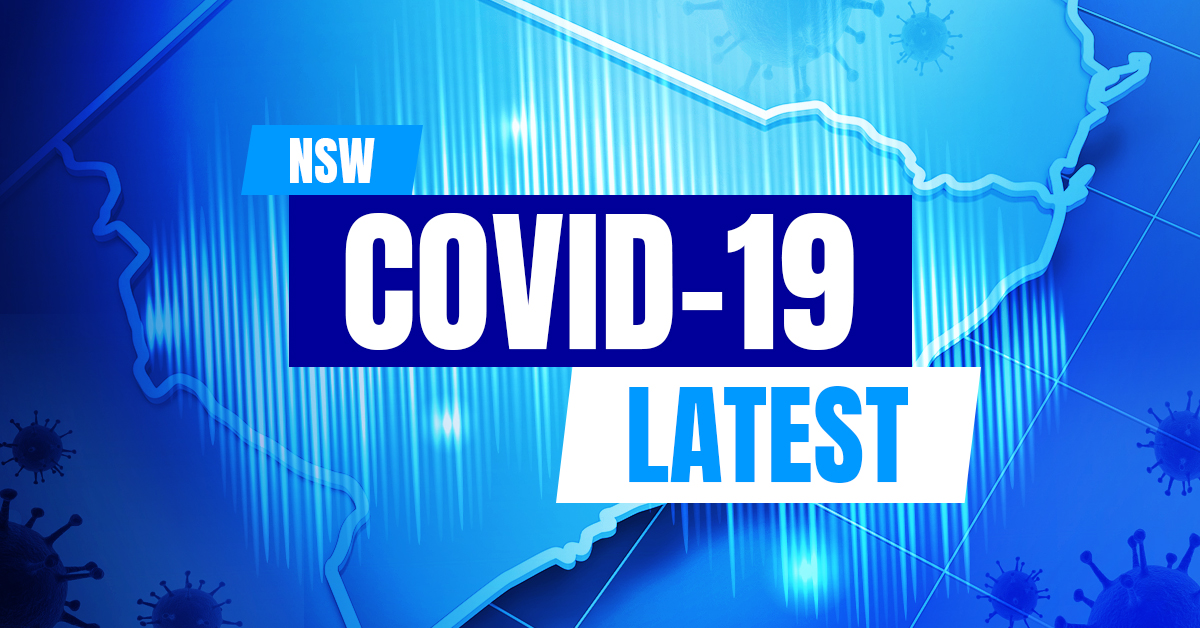 NSW has seen an increase in almost all COVID-19 numbers, in the past 24hours.
NSW Health says to 8pm yesterday, the state recorded 45,098 total new cases..up from 38,625 the previous day.
1,795 people are in hospital..up from 1,738; 145-people are in I-C-U an increase from 134, while nine deaths have been reported, down two from the previous day.
93.7% of people aged 16+ have had two doses of a COVID-19 vaccine, while 78.1% of people aged 12-15 have had two doses.
Of the 45,098 cases reported to 8pm last night, 1,728 are from Illawarra Shoalhaven Local Health District, while 4,432 are from Hunter New England Local Health District.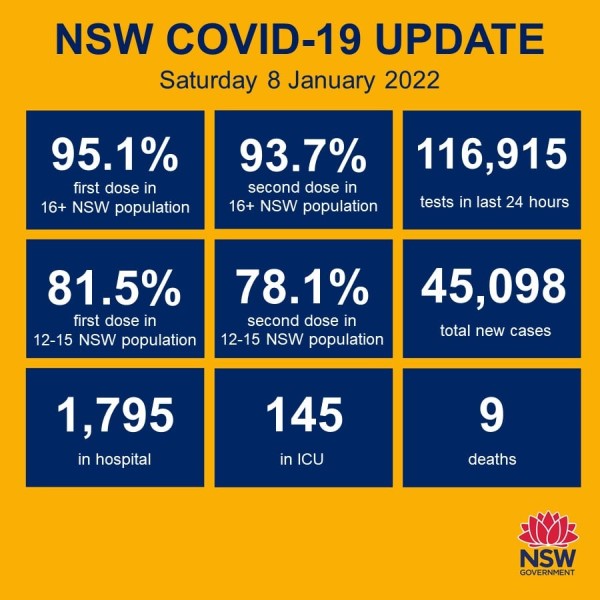 NSW Health is reporting the deaths of nine people with COVID-19, four women and five men aged in their 50s, 70s, and 90s.
Five people were from south western Sydney, two were from south eastern Sydney, one person was from western Sydney and one person was from Newcastle.
Public health orders will also be updated next week to include a requirement that people report their positive rapid antigen test (RAT) results, to link people with COVID-19 to health support and advice.
From 8 – 27 January, 2022, singing and dancing is prohibited in hospitality venues (including pubs, clubs, nightclubs, bars, and restaurants), entertainment facilities, and major recreation facilities. This prohibition does apply for weddings, or for students and instructors and performers in the settings listed above.
Image: News, NSW Health Facebook